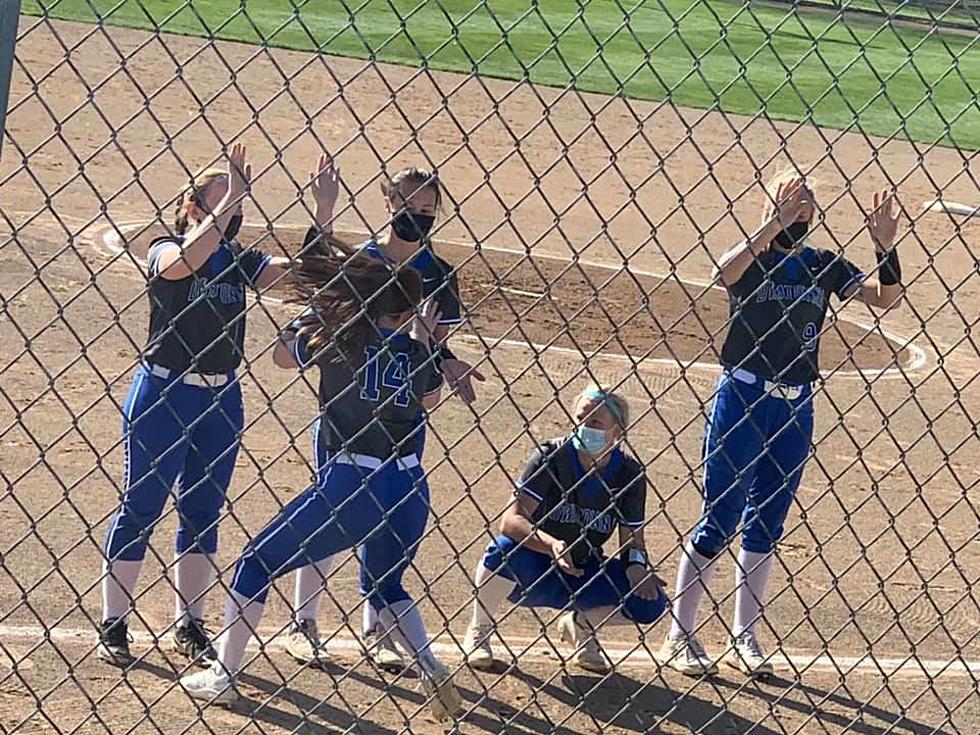 Owatonna Softball Swinging Bats at Torrid Pace
Todd Walkingstick
Owatonna girls fast pitch softball has scored runs at a staggering pace over the last week. Saturday they beat Rochester Century in a makeup game at Morehouse Park 20-2 in four innings, pounding out 19 hits. It was the third straight game of double-digit runs for OHS, following a 31-2 win at Austin and a 12-6 victory over Red Wing.
The Panthers grabbed the lead in the first inning on a couple of defensive miscues that "we usually make in the field," wrote Huskies coach Jeremy Moran in an email. "But our bats responded scoring eight in the bottom of the first and we never looked back from that point."
"The slow start defensively was not ideal, but it was great to see our offense get that momentum right back as we have several players that are looking really confident at the plate right now. We (coaches) have also been really happy with how the players are running the bases."
Several of the impressive lines over this three-game stretch:
Ana LaDuke, 7-for-13, 10 RBI, grand slam, four doubles and a triple
Katelyn Bentz, 10-for-14, 10 runs scored, four doubles and a triple
Paris Hovden, 6-for-11, 10 RBI, four doubles and a triple
Samantha Bogen, 7-for-11, 3 RBI and a double
Zoie Roush, 5-for-10, 5 RBI with a double and a triple
Mehsa Krause, 6-for-12, 6 RBI
Izzy Radel, 8-for-11, 11 RBI with two doubles and a home run
The upcoming schedule for the Huskies (4-2, 4-3) will provide a stiffer challenge. Tuesday reigning state champ from 2019 Northfield (5-2, 4-0) rolls up to Morehouse Park. The Raiders are 5-0 against Big Nine teams, giving up a total of one run in those games.
Thursday the Huskies go to Rochester JM (5-2). OHS beat JM 8-7 earlier this season. Friday Owatonna plays at Shakopee (4-2).
Radio play-by-play schedule this week:
OHS girls lacrosse at Century, Monday, April 26, 7 pm on Kat Kountry
Huskies baseball at Northfield, Tuesday, April 27, 5 pm on Kat Kountry
Enter your number to get our free mobile app
Don't spend it yet, but start to plan for what $10,000 would do for you. Play WIN CASH on this radio station.
MORE TO EXPLORE: The 30 Highest Paying Jobs in Minnesota
KEEP READING: 10 Safest Neighborhoods in the Faribault/Owatonna Area