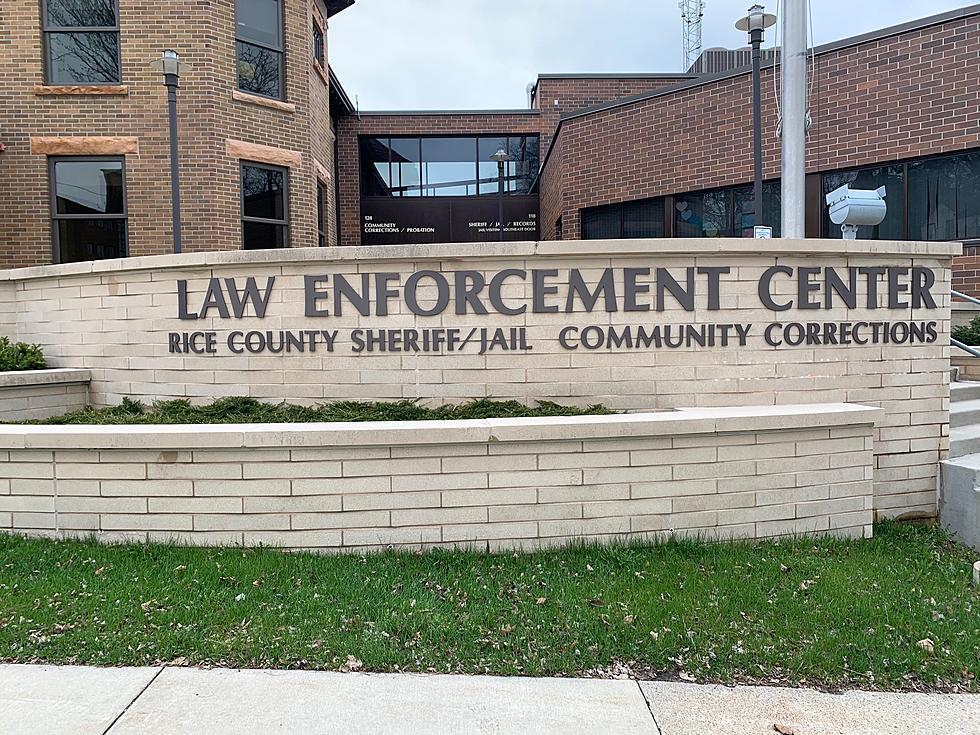 Rice County Jail Study Committee Recommends Building New Facility
Rice County LEC Faribault. Photo by Gordy Kosfeld
No formal vote was taken but it appears the Rice County Board of Commissioners are nearing approval of constructing a new Law Enforcement/Jail facility outside of downtown Faribault.  The price tag is around 50 million dollars.
All but one County Commissioner voiced their opinion it would be the best option going forward.  No votes are taken at Committee of the Whole Work Sessions.
Sheriff Troy Dunn told Commissioners this was the 6th Jail Study he was aware of, "Instead of putting another bandaid on this problem let's fix the ailment for good and move forward so we can work effectively, efficiently and with less liability.  It is the belief of our facilities study that makes more sense and money better spent to build new to meet our needs now and for the future versus a remodel or addition to an already old and tired facility."
Dunn emphasized jails are not moneymakers for the County, "There are expenses related to criminal justice.  You've hear a lot of talk recently both locally and nationall about criminal justice reform.  So my question to you as the board of commissioners is this, 'Do you want to pay now to provide for facilities that will meet our current needs and our needs for the future?  Do we want to provide not only the required but the recommended programming for recreation and programming for our detainees or do we want to provide the facilities and resources to better prepare ourselves to help those detainess who are in mental health crisis?'
The Rice County Sherriff said some inmates have done horrific things, "But no matter what they've done it's our responsibility to protect them while in custody and provide treatment, programming and services at our facility.  Don't forget these people are someone's husband, wife, brother, sister, son or daughter. What would you want for your loved one?"
Dunn said, "After looking at six options since we started this latest study, we as a facility study committee remain in a hundred percent agreement that the best option for Rice County is a new Jail/LEC."
Northfield Police Chief Mark Elliott did not want the Steele County combination option saying, "I think I speak for my law enforcement partners in Lonsdale and Dundas that would be similarly effected by this move.  The Northfield PD adamantly opposes moving all jail operations to Steele County."
Commissioner Galen Malecha of Northfield questioned if the Jail Study Committee did throughout check into a joint powers arrangement with Steele County similar to the current dispatching arrangement, "I appreciate what Chief Elliott said.  I get the mental health issue.  I think Steele County was our best option to look at  but I think that we chose not to.  I don't think we really dug into it.  I don't think we really gave it our best effort to look into it because there was too many influencers that wanted a brand new jail."
Commissioner Dave Miller of Faribault said he was offended, "I think it's wrong of you to say that we had our minds made up already.  That's just wrong."
Commissioners did agree to get public input on the proposal during two events at the County Government Services Building on April 20.
More details will be coming out soon about those events.
Other options included a new jail on greenspace and keeping the current LEC in downtown Faribault with the cost in the neighborhood of 46.6 million dollars and converting the present facility to a 90 day jail and sending inmates to other locations.  Construction costs alone would be 44.3 million.
Is your county on this list?  The county you were born in?
CHECK IT OUT: The best county to live in for each state