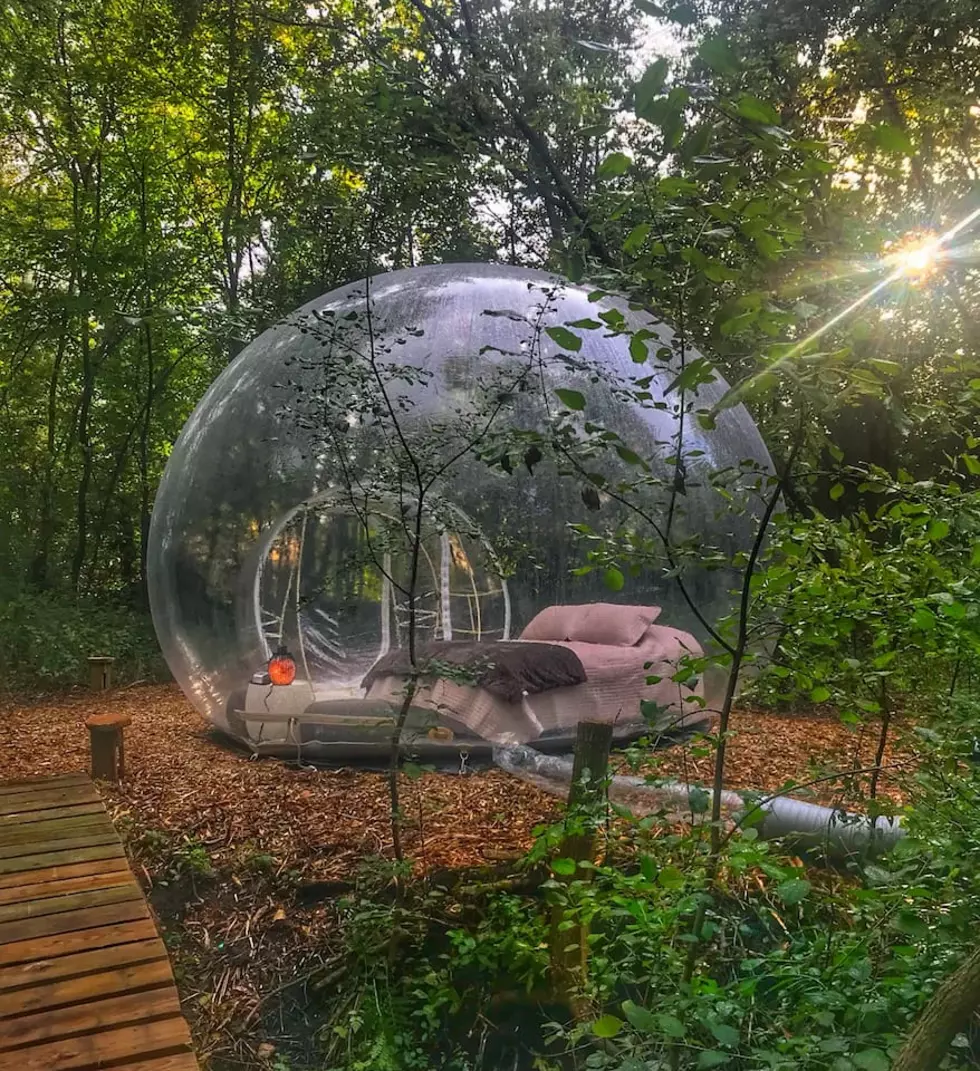 Spend The Night In This Giant Bubble Located In Sartell
I love airbnb because you can find some seriously unique vacation spots right in your own backyard...like this giant bubble you can rent out in the woods of Sartell. I'm from Sartell and I was today years old when I heard about this.
Enter your number to get our free mobile app
We're in the middle of a pandemic and it only seems fitting that you can stay the night in a giant see-through bubble just like in the movie Bubble Boy. It's called, Star Gazing Bubble Camp.
All joking aside, this actually seems like it would be a really romantic getaway. The giant bubble is clear, so at night you'll be able to gaze up at the stars and see everything in a completely bug free atmosphere. It takes "glamping" to a whole new level.
You'll really feel like you're one with nature without having to deal with the bugs, rain, and sleeping on an air mattress.
The bubble room features a bed with access to a composting toilet and a cold shower. There's no AC, but a fan and electric blanket are complimentary with the room.There's a fire pit for your use a little ways away from the bubble tent (for obvious reasons).
If you're up for a short walk, you can use a shared pool and hot tub close to the Bubble. The average cost per night will run you about $200.
On the Bubble.Camp Instagram account they wrote, "we can say with a certain degree of confidence, that this is Minnesota's only inflatable bubble hut operated by an 11-year-old girl."
Think of how cool your Instagram will look after staying the night in this unique airbnb. You can check out more photos on their Instagram page!
Here's a Look at Olympic Athletes from Central Minnesota