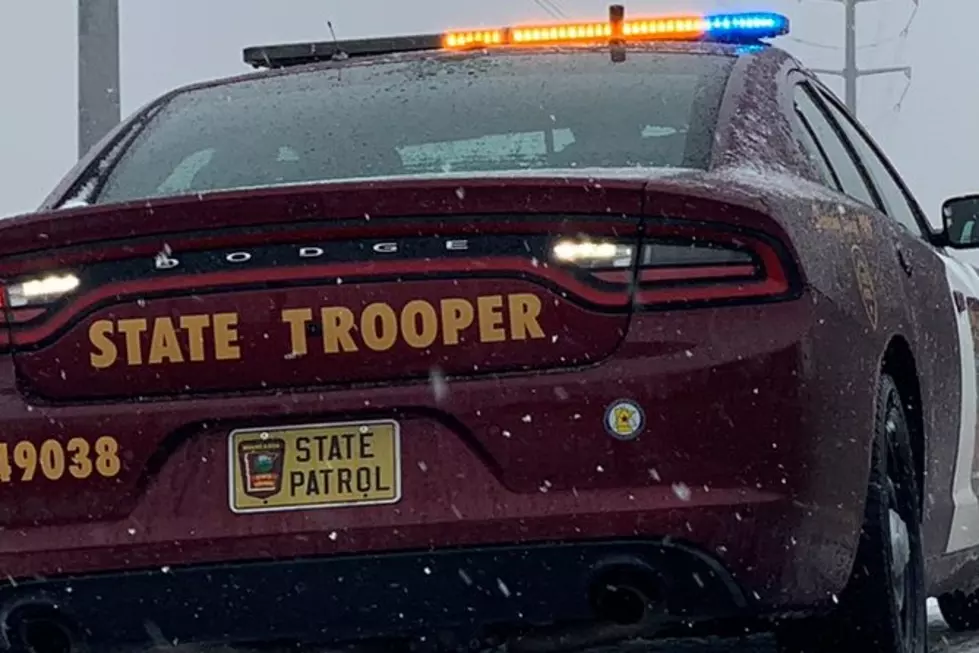 State Trooper Involved in One of Over 200 Crashes Statewide
State Patrol photo (Twitter)
Enter your number to get our free mobile app
St. Paul, MN (KROC-AM News) - The State Patrol has reported over 200 traffic crashes associated with the snowstorm that arrived in Minnesota Saturday afternoon.
22 of the crashes reported between noon Saturday and 7 AM Sunday resulting in injuries but no one was seriously hurt. One of the injury crashes involved a State Trooper who had stopped on I-694 in Arden Hills Saturday night to deal with a crash when another vehicle collided with his squad car. The trooper's injuries were described as minor.
In addition to the crashes, the State Patrol reported over 180 vehicle spinouts and 3 incidents involving jackknifed semi-trucks.
News Update:  Here's How Much Snow Fell In Yesterday's Snow Storm
GALLERY: Remembering Past Minnesota Winters