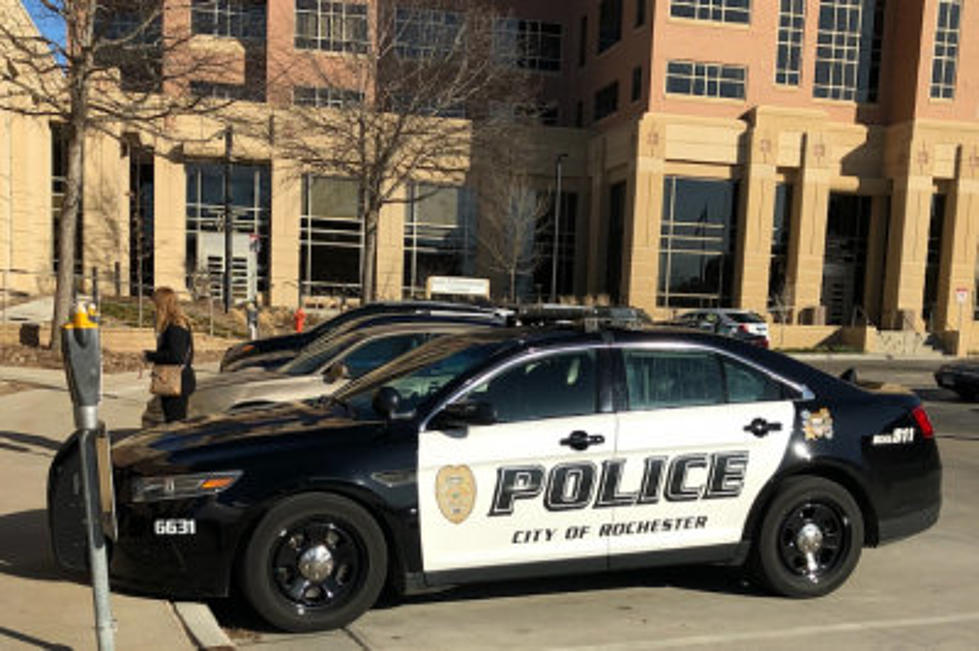 Gigantic Thank You to Rochester Officer for Kindness to Two 3-Year-Olds
Kim David/TSM
They were jumping for joy seeing him and getting to high-five him.
Christine McNamara had a very good day on Monday, May 2, 2022. And if you read through what she wrote below, you'll see why her kids had a very VERY good day. But best of all, their very good day gave one Rochester Police Officer something he really needed.
"I would like to say thank you to the Rochester police officer who pulled over and talked to the kids as we were leaving Younge Park.
As we were walking up to our vehicle a cop car was coming around the corner and I told the kids to wave at him, which then made him pull over, talk with the kids, and he even gave them tattoos 😊.

I didn't catch his name, it happened around 2:30 today, but the kids loved it and even got to give the officer a high five.
He told us it was his Friday and that it had been a long week and seeing these two 3-year-olds waving at him made his day!

Well he made the kids' day too, they thought it was cool to talk to a cop and give him a high five.

Thank you for all you do. His last name started with an L and I believe the plate # was 068. If anyone knows who it was please tell him thank you!

They were jumping for joy seeing him and getting to high-five him.
I got in touch with Christine and asked a few more questions, then reached out to the Rochester Minnesota Police Department. Amanda Grayson was quick to respond. Christine was hoping to invite Sgt Lodermeir to her son's birthday party, and it turned out Greyson was already communicating by e-mail to set something up.
So, RPD Sgt. Lodermeier, thank you for taking a moment to wave to a couple of kids, chat with them, and bring their mom a smile that goes along with happy kids.
Christine told me, "I was just happy that we made his day and he did the same for the kids. They were jumping for joy seeing him and getting to high-five him. It was a very special moment."
As always, if you have a comment, complaint, or concern about something I wrote here, please let me know: james.rabe@townsquaremedia.com
Listen On-Demand with the Y105FM app, and on the following podcast platforms: Apple Podcasts | Google Podcasts | Spotify
A Collection to Keep the Smiles Coming
Disney can't be perfect, as this collection shows.
25 Not-So-Magical Incidents at Disney Theme Parks
From ride malfunctions to guest outbursts and Animatronic fails, these incidents at Disney theme parks were so not Mickey Mouse-approved.