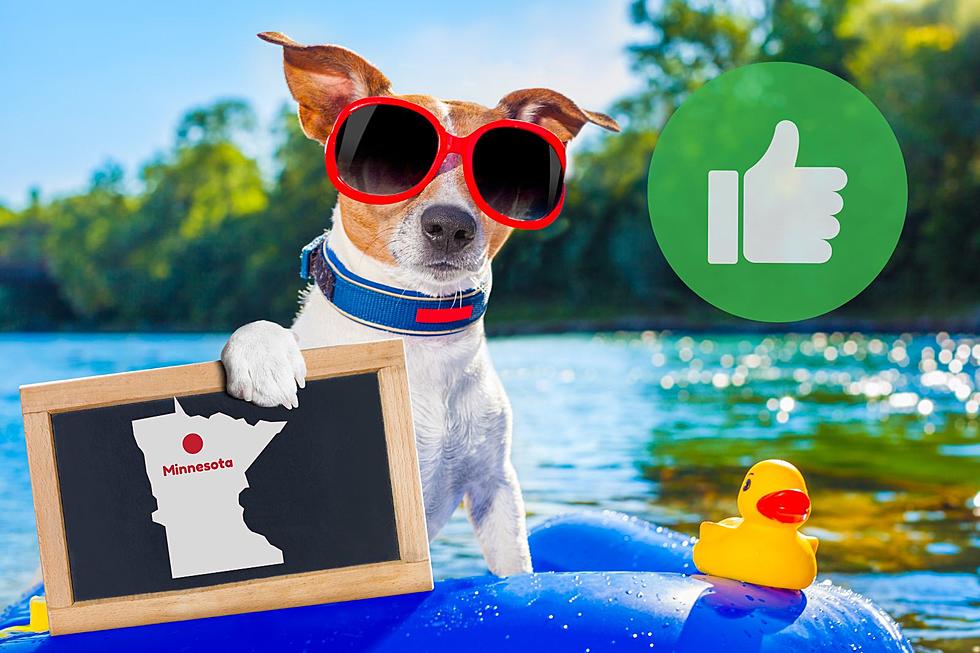 These 5 Amazing Smells Mean It's Almost Summer in Minnesota
Canva
Seeing as we just came through one another cold, wet April in Minnesota, I've been making it a point to really savor the few warm, spring days we've been having. And along with the warmer weather, there are some tell-tale scents that mean summer can't be too far away.
I'm not sure what it was, but when we opened the windows in our house earlier this week, it just smelled like summer to me. Which was certainly welcome-- and long overdue, seeing as it's already May, right?
Freshly Cut Grass
Have you mowed your lawn yet this spring? I didn't, but a neighbor did yesterday and the smell of grass that's just been cut just seems to scream summer in the North Star State.
Swimming Pool

Technically, I guess another smell that reminds me of summer isn't so much the pool itself, but is actually the smell of chlorine. They used to dump a LOT of chlorine in the municipal pool in my hometown when I was a kid, and even if they don't add quite as much anymore (or none at all in a saline pool), but any kind of body of water, whether it's a pool or a lake, sure smells like summer to me.
Sunscreen
Is there a more distinctive smell that means good times, outdoors in the sun more than the smell of sunscreen? And, of course, it helps keep your skin from turning as red as a lobster, too. A classic summer smell!

Rain
Another Minnesota classic warm weather smell is the smell of rain. Whether it's the smell of your lawn right after it's stopped raining, or the smell of rain on the pavement, rain is another sure smell of summer!
A Grill

And here's the best smell that tells you it's summer (or even spring) here in the Bold North: The smell of a grill (or smoker)! Is there anything better? Whether it's a big 'ol steak that's smoking away or even a charcoal grill that's just been lit, this is my absolute favorite summer smell. I wish I could bottle it up and smell it during the middle of one of our long, cold winters. It's a Minnesota summer-smell classic!
Listen to Curt St. John in the Morning
Weekdays from 6 to 10 a.m. on Quick Country 96.5
13 Minnesota Aromas, Which Make Scents To Gift Someone!
Minnesota Made Candles that are Very Minnesota!