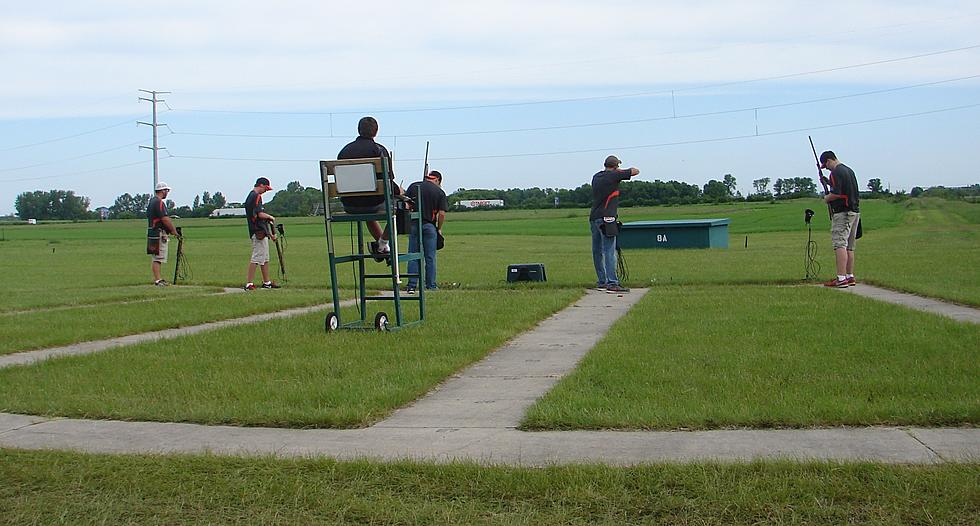 Triton Trio Shoots at State; Owatonna Ends Season Strong
Roy Koenig, Townsquare Media
Three Triton trap shooters were part of the Minnesota State High School League Clay Target Shooting Championships Friday, June 21 at the Minneapolis Gun Club in Prior Lake. The tournament was the final event of the 2018-19 sports year.
The Cobras' Tristan Stroebl hit 92-of-100 targets, finishing 72nd in the 102-shooter field. Triton's Derek Lilledahl connected on 87 clays to finish 93rd and Colby Dobbs busted 84 'birds' and finished 100th. The winner of the individual competition was Woodrow Glazer of New Prague who went a perfect 100-for-100. The next 14 shooters hit 99/100.
New Prague also won the team competition Friday with 484/500. Alexandria, Lakeville South and Hopkins all shot 482. Three teams from Owatonna's conference shot at the MSHSL event. Bemidji, Hastings and Northfield were among the 40 teams invited to the state high school league-sanctioned event after their performance at the Minnesota Clay Target League competition in Alexandria earlier in June.
The Huskies finished 11th out of 15 teams in Alexandria on June 18 with a score of 467/500. Teams sent an unlimited number of shooters to the tournament with the top five scores counting in the final standings. Fairmont won the day with 483. Hermantown and Park shot 480.
Owatonna was led by Ezra Buck (95/100). Joseph Earl shot 94, Ethan Kozielek and Trevor Otterson shot 93 and Gregory Schroeder and Joey Brein had 92. OHS qualified for the MSHSL event in 2018.
The Huskies had a strong ending to the regular season, moving steadily up the conference standings to finish second behind Bemidji in the five-week season. The other teams in the conference included Northfield, Hastings, Pequot Lakes, Farmington, Pine City and Albany. Owatonna shoots in Class 9A, the largest in the state. Conferences feature teams with a similar number of shooters and are not based on school enrollment or geography.
Coach Mike Kingland said, "We were in fifth place at the midway point, competition week three. We had our two best weeks of the season to end the year. We surged all the way up to second. We just couldn't catch Bemidji."
Edel led Owatonna during the regular season with a 23.6 average per round of 25. He just missed the state individual competition by a fraction of a clay. Jon Klecker averaged 23.3 and Joe Earl was at 23.1. The top female shooter was Hailey Fox.
Other Owatonna post-season awards included, male/female:
High Average Rookies: Isaac Gefre/Taylor Busho
Most Improved: Tanner Miles/Anna Fox
Most Improved, rookies: Owen Jewison/Bailey Davis
Owatonna had 87 athletes on the team in 2019, a big increase from last year. Seventeen shooters are female, or about 20-percent. Kingland says there are three female coaches as well, "That helps out a lot. Makes everyone feel comfortable. It's good hopefully we get a few more next year too."