Paul Simon on Domestic Disturbance Arrest: 'We Love Each Other. We Had An Argument, That's All'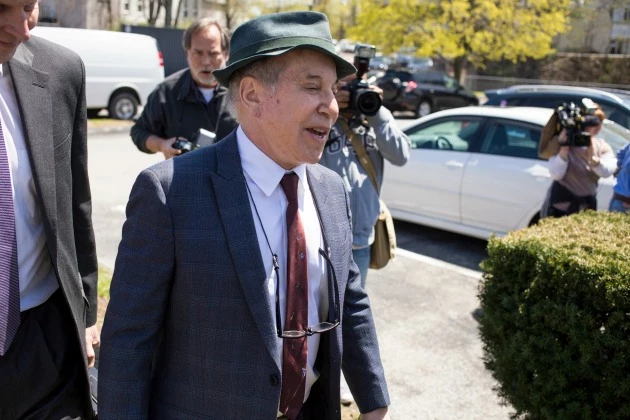 It isn't at all uncommon for the recently arrested to claim they're the victims of a misunderstanding, but in the case of Paul Simon and Edie Brickell's recent domestic disturbance incident, it really does sound as though a minor incident got completely out of hand.
The duo, who have been married since 1992, appeared in court April 28 to speak with a judge about the argument, which the New York Daily News described as "a shoving match" that, according to Simon's lawyer, only became a public problem when Brickell's mother called the police.
"It was a normal husband-and-wife discussion," attorney Allan Cramer said. "Paul didn't want to discuss it and [Brickell] did. He tried to leave and she kind of locked the door. I was talking to her and she said, 'We'd been married for 25 years and we've had maybe three or four arguments'…It was over not much. On a scale from one to 10, it was a one."
That version of events was backed up by a statement Brickell released to CNN via her lawyers, which reads, "I got my feelings hurt and I picked a fight with my husband. The police called it disorderly. Thank God it's orderly now."
As the local police chief pointed out to the Daily News, Connecticut law dictated that the officers on the scene had to make an arrest given the circumstances, but he added that both Simon and Brickell were cooperative and shrugged, "Frankly, they're both victims."
It's the kind of thing that would be incredibly embarrassing even if you weren't world famous, but Simon and Brickell seem to be taking it in stride; they held hands before the judge, who released them without issuing a protective order and told them to be back in court on May 16. "Edie and I are fine," Simon told reporters at the courthouse. "We love each other. We had an argument, that's all."
Source:
Paul Simon on Domestic Disturbance Arrest: 'We Love Each Other. We Had An Argument, That's All'