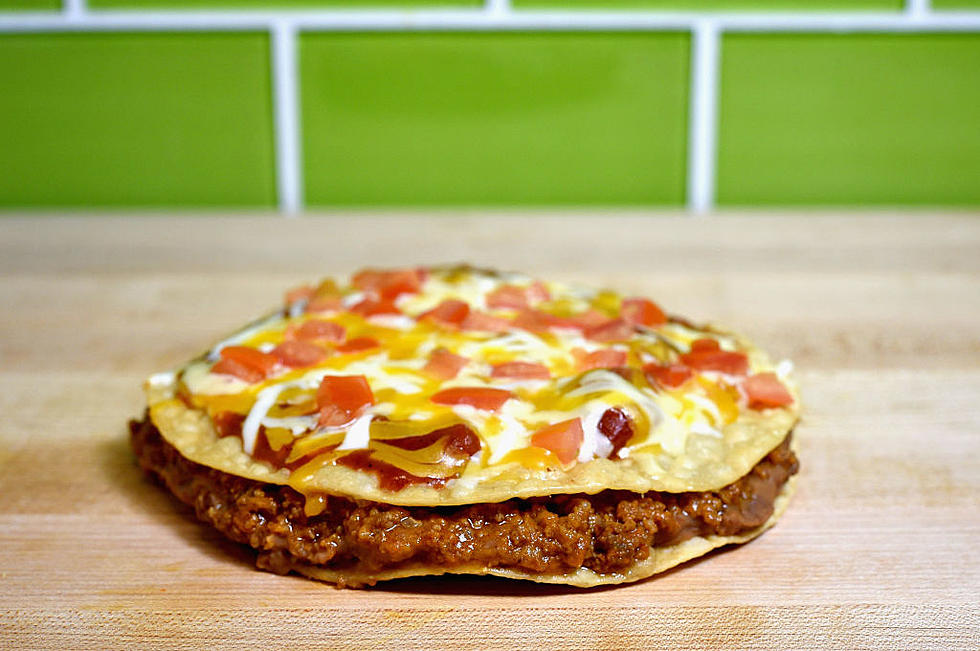 Taco Bell is Bringing the Mexican Pizza Back and It's About Damn Time
Joshua Blanchard
Taco Bell is poised to bring back the fan-favorite Mexican Pizza.
When it comes to removing items from their menu, the fast-food chain has made a loot of questionable moves over the last few years. And I would say the biggest head-scratcher of them all was when they elected to remove the Mexican Pizza from the menu.
Taco Bell made the move back in November of 2020 to leave a "lighter footprint on our planet" due to the fact that its packaging accounts for more than 7 million pounds of paperboard material every year in the U.S., according to KIII-TV.
However, after more than 200,000 people signed the petition at Change.org, Taco Bell has had a change of heart and will be bringing it back starting Thursday, May 19. Interestingly enough, rapper Doja Cat broke the news during her set at Coachella over the weekend.
Thank you, Doja Cat.
The Bell has actually sweetened the pot for Taco Bell Rewards members. If you're signed up as a loyalty member, you'll score a free Mexican Pizza when it makes its return on May 19. Even better, you'll get early access to it starting Tuesday, May 17. Not bad, huh?
Sign up as a rewards member at this location and you'll even get a free Doritos Locos Taco just for joining the club.
Now, if we can just get them to bring the Double Decker Taco back all will be right with the world.
Wichita Falls Needs These 8 Fast Food Places
Make the Trip to These 10 Small Town Texoma Restaurants
There's plenty of great eating places here in Texoma. And no, you don't have to drive far to find some good grubbing if you live here in Wichita Falls, but it's totally worth it if you decide to hit the highway in search of good food. Who knows, you just might find a new favorite in one of the small towns of North Texas and Southern Oklahoma.