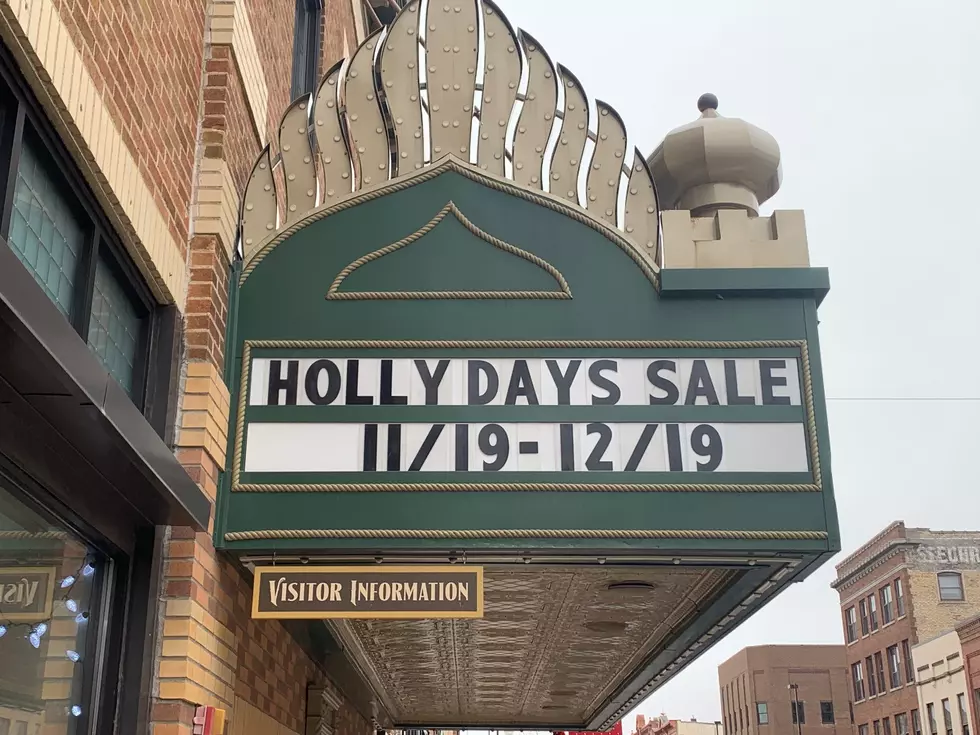 Faribault Council Appears to Approve $250,000 Match for Paradise
Paradise Center the Arts Sign. Photo by Gordy Kosfeld
The Faribault City Council met as a Joint Committee last evening via ZOOM and  tackled several different issues.  City Aministrator Tim Murray explained the Paradise Center for the Arts (PCA) had approached the city about providing a matching grant or forgivable loan in the amount of $250,000.
If approved the plan would be for the Paradise Center for the Arts to pay off their mortgage and line of credit used to operate the facility.  That total is just over a half million dollars.
The PCA has already started their campaign to raise their share of the amount needed.
Murray told council members the city has the funds available to provide the lump sum but suggested the PCA only receive the funds once they have the cash in hand.
Most council members voiced their approval of the plan pointing out similar fundraisers were done for the Aquatic Center and Senior Center (Buckham West).
Council Member Janna Viscomi shared her hesitancy saying, "Do we have any influence when it comes to what we can retain for the public for potentially classes given for kids that can't afford it?  How much are we going to get back for the community use ?  I know when we have agreements with the senior center we're given usage of the building."
Council Member Elizabeth Cap says, "It's a huge ask. There should be more given back to the community.  I mean River Bend Nature Center could stand in line next and say you know we're going to fail, we need a quarter of a million dollars too. There's a huge niche in our community that's underserved and that's the youth."
Cap added, "I'm not for this funding at all but I might be a little more favorable if they would add programs for our youth.  Like open mic(rophone) night."
Council Member Royal Ross commented, "I'm really in favor of looking for a way to make this work."
Council Member Peter Van Sluis is the city's representative on the Paradise board.  "I'm absolutely in favor of continuing this and if we need to draw up an agreement giving the city a lien on the property for ten years that's fine.  This is a big, big asset for our community.  It's much more than just the theatre.  There's the classes and the education and everything else.  I'm absolutely in favor of this if we can make this work."
There was some discussion about the lump sum being provided or a certain amount each year.  Council Member Jonathan Wood said the lump sum made sense, "I'm behind this a hundred percent. I don't want to interrupt their daily operation.  That's overreach and  when somebody walking down the street says 'how did you give the Paradise $250,000 dollars', this is how I did it.  Because they want $20,000 every year and now they aren't going to get that $20,000 for the next 12 and a half years."
Council Member Tom Spooner told colleagues he was leery at first because of the large amount of money but added, "Another thing you could tell them is cities and small towns and even big towns, we all subsidize ice arenas, pools, aquatic centers, parks, recreation.  I don't go to a lot of parks in this town but we pay a lot of money for parks. This boils down to a quality of life."
Murray will be meeting with PCA Executive Director Heidi Nelson about putting together an agreement that would possibly come back to the Faribault City Council at next week's meeting for approval.
TASTY: 10 Incredible Minnesota Craft Beer IPA's You Need To Try