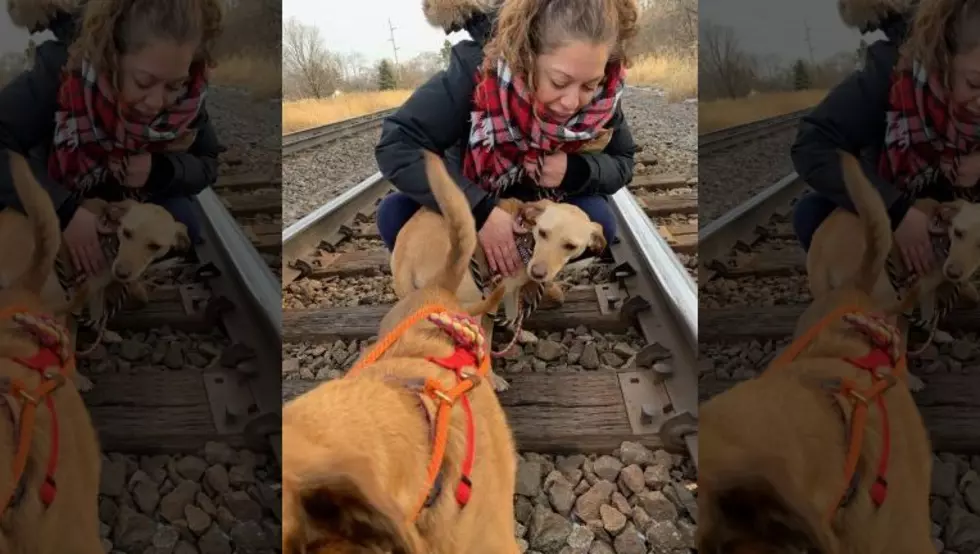 MN Woman Gets 2nd Dog Back After Car Stolen
Photo Credit; Gina Rios
This would be the main reason I never leave my car unlocked, especially with our dogs inside. I could deal with coming out and finding my car gone but my dogs? That would be devastating, to say the least.
At the beginning of December, Gina Rios dropped her kid off at daycare and left her car running with her 2 dogs inside. We've all done it, left our car running because we are just going to be a minute or so.
When Rios came out of the daycare, she saw a woman climbing into her SUV and drive off with her dogs inside, according to FOX 9.
Enter your number to get our free mobile app
Luckily, the very next day she found one of her dogs Lucy, without her collar in Coon Rapids on Highway 10. Community members and volunteers pitched in and began searching for dog #2, Lola.
This past Wednesday morning, Lola was sighted in Coon Rapids. Rios went to where the sighting was reported to try find Lola. She walked around the area calling Lola's name.
While searching along the railroad tracks, Rios heard some rustling in some bushes and after calling Lola's name, Lola came cautiously out from the bushes. Once Lola recognized Rios, the dog started wagging it's tail and whimpered.
The theft of the vehicle remains under investigation. The most important thing is that the dogs are safe and reunited with their owner.
6 Easy Ways to Support Small Businesses in Central Minnesota